Run for office!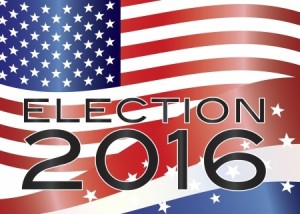 Important Dates: 
Filing dates: Saturday November 14, 2015 – December 14, 2015.  Jack Barcroft will be at the GOP HQ on Saturday November 14th from 9:00 AM till 12:00 PM.
2016 Primary Election: March 1, 2016
County Convention: March 19, 2016 @ Coryell County GOP HQ
State Convention: May 12th – 14th 2016 in Dallas, Texas
Nation Convention: July 18th – 21st 2016 in Cleveland, Ohio
What language needs to go on political signs? https://www.ethics.state.tx.us/guides/Gpolad.htm  
A candidate's guide to nomination and General Election 2016
Updated Primary Ballot Application information for 2016 (updated Sept. 3, 2015)
Are you interested in  supporting your community and your Country by standing up for conservative rights?  Below are important steps that must be completed in order to run for office in Coryell County on the Republican Primary ballot in 2015/16.  You must live in the County for a countywide race or in the Commissioner's Precinct for a Prec. Race.  IF you are running for a multi-county office, you must file with the Republican State HQ vs. the Coryell County Chairman. The contents of this packet are designed to give you helpful information that we think will make your filing and campaigning a little easier. Most of the information is self-explanatory, but I do want to draw your attention to the items you should provide to the Headquarters in addition to the notarized application for a place on the ballot and the required filing fee appropriate to the office for which you are filing:
(Click form to download and print) Copy of Campaign Treasurer Appointment form A notarized Application for a place on the Primary ballot Signed Code of Fair Campaign Practices Form Copy of voter registration card
We will keep a copy of these things in your file at our HQ as documentation of your candidacy.  The questionnaire we ask that you fill out relating to our State Platform and our State Rules, helps us get to know you better as a Republican.  Forms & processes are subject to change.  All potential candidates should check the Texas Ethics Commission and Secretary of State website for any changes. Click here to see the amount required to file for the Republican Primary.  You will notice 2 numbers for the fee: Example: 1,500/750.  The 2nd number applies to Coryell County.  You should make two copies of your check, one to attach tot he filing form and one to attach to your copy of the filing form. The first day to file for the 2016 Republican Primary election period will be Saturday November 14, 2015.  That Saturday the Chairman of the Republican Party will be at the headquarters located at 616 E Leon St in Gatesville, Texas from 9:00 AM until 12:00 PM to receive your filing.  Forms and filing fees can NOT be accepted unless a Campaign Treasurer designation form as been filled with the Coryell County election administrator's office  prior. Continue to check our EVENTS page to keep up with important dates and meetings.